Exerwell – Proactive Wellness Program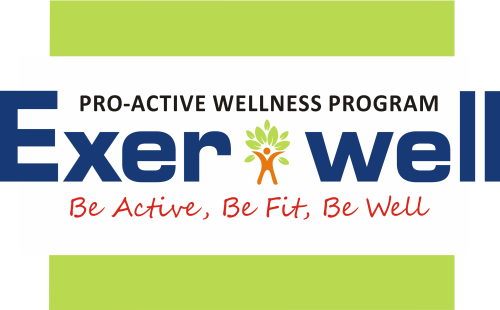 Program Highlights
Computer, Webcam & High-Speed Internet Connection required
Be part of a group without leaving comfort of your home
Variety of exercises to keep things interesting and fun
Connection via a secured HIPAA compliant platform
One login for each level of membership
Available for everyone, anywhere
Presented LIVE* by Qualified Professionals
Exercises for Generalized Deconditioning
Regular Exercises help Brain Function
Balance & Co-ordination Exercises
Upper & Lower Body Exercises
Core Strengthening Exercises
Geriatric Chair Exercises
Post Stroke Exercises
Breathing Exercises
Tai Chi Exercises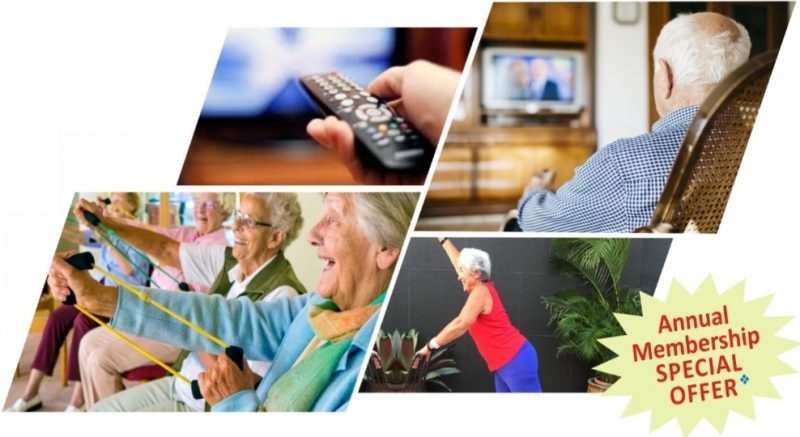 Program Membership
MONTHLY MEMBERSHIP:
Individual: $25/month I Organization: $50/month
ANNUAL MEMBERSHIP:
Individual: $275/year I Organization: $550/year
"Tai Chi Exercise" and "Regular + Tai Chi Exercise" Programs are coming soon. If interested, please send your Full Name and Contact details to info@prismhealthservices.net.. We will keep you on the waiting list and send the updates. For more information, please call 904-880-9900.
(All of the above Includes 3 sessions/week = appox.12 sessions/month*)
* Might have recorded sessions on Government Holidays

Technology Requirements
High Speed Internet Access
(DSL, U-verse, Cable modem, Xfinity, 4G LTE)
Webcam - USB
Big TV or monitor (for multiple people), otherwise regular monitor for individuals
USB connection availability for TV or PC/monitor
(contact us, if you need assistance with this)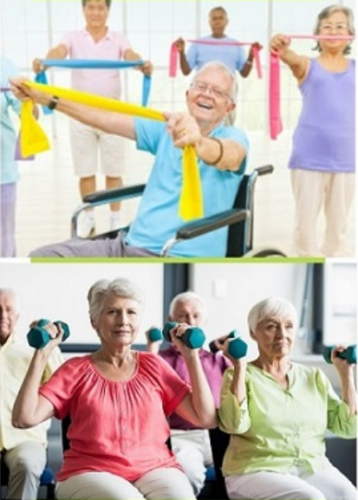 Basic Exercise Kits Requirements:
Sturdy chair with / without arms (no arms preferred, if safe)
A supportive surface for standing exercises, if appropriate and safe
1-2 lbs. hand weights
Therapeutic Elastic Bands/tubing (Yellow/Red)
1-2 lbs. Ankle Weights with Velcro fasteners
Exercise Wand no weight/1- 2 lbs. Exercise Wand
Please Note
We have listed the items above, some alternatives options are possible
Some facilities/families might be able to create these
See ideas below… you can be creative, but please be safe!
(Please review online ideas to ensure safe ways of making these)
THINK Safety FIRST!!
Alternative Ideas for Exercise kits
| Recommended Exercise Kit Components | Image | Alternative Options | Image |
| --- | --- | --- | --- |
| 1-2 lbs. Hand Weights | | Water bottles (Filled) | |
| 1-2 lbs. Ankle Weights with Velcro Fasteners | | Rice bag in a cloth bag with Fasteners | |
| Exercise Wand no weight | | Broom Stick or Wooden Dowels or PVC pipe | |
| 1-2 lbs. Exercise Wand | | PVC pipe with Weight Inside (sand/grains, etc.) | |
***Please contact us for purchasing the kits.***
Please call for details & schedule time for available slots